Supply chain analysis software tools employ different methods for managing and optimising complex supply chain problems. Beyond simplistic spreadsheet-based modelling, the most powerful methods for supply chain planning are analytical optimisation and dynamic simulation. Analytical optimisation tools, such as those employing mixed-integer and linear programming solvers, give answers for high-level questions, such as locating sites or determining product flows. On the other hand, dynamic simulation stress-tests the reality of the supply chain, assisting in risk assessment, estimating safety stocks, or buffering knock-on effects of outages.
anyLogistix integrates both these approaches into one product. Harnessing the power of a professionally developed and purpose-built AnyLogic model to drive industry-leading analytical optimisation tools, it can be quickly customised to assess almost any supply chain. Find out whether it's a fit yours!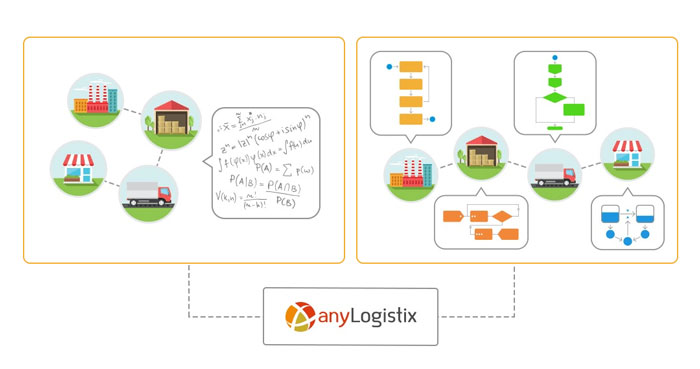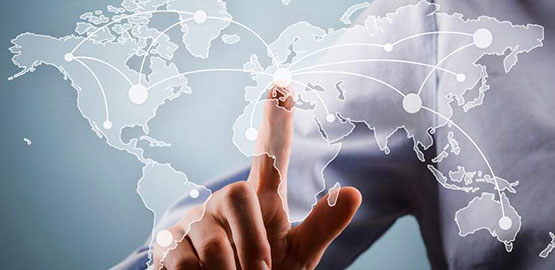 From Greenfield studies to day-to-day operation, anyLogistix supports decision making across the entire range of business timescales. Its seamless integration with AnyLogic means that the level of detail can be adapted, from high level planning all the way down into individual facilities and resources with all their specific quirks. In addition, anyLogistix interfaces with existing business information systems, leveraging your real-time data to provide guidance through accurate forecasts and robust planning.
Take anyLogistix for a spin to see how it could benefit your business. You can download the free Personal Learning Edition, or try the full Professional Edition with a free 15-day evaluation license.
Take first dip by watching anyLogistix in action in a webinar, or dive in all the way with the free anyLogistix textbook by Prof. Dr. Dmitry Ivanov. For a face-to-face learning experience, you can also select from training courses offered around the world, and let an expert supply chain modeller support your first steps with anyLogistix.